"Find freedom from anxious striving and fuel for living loved and transformed."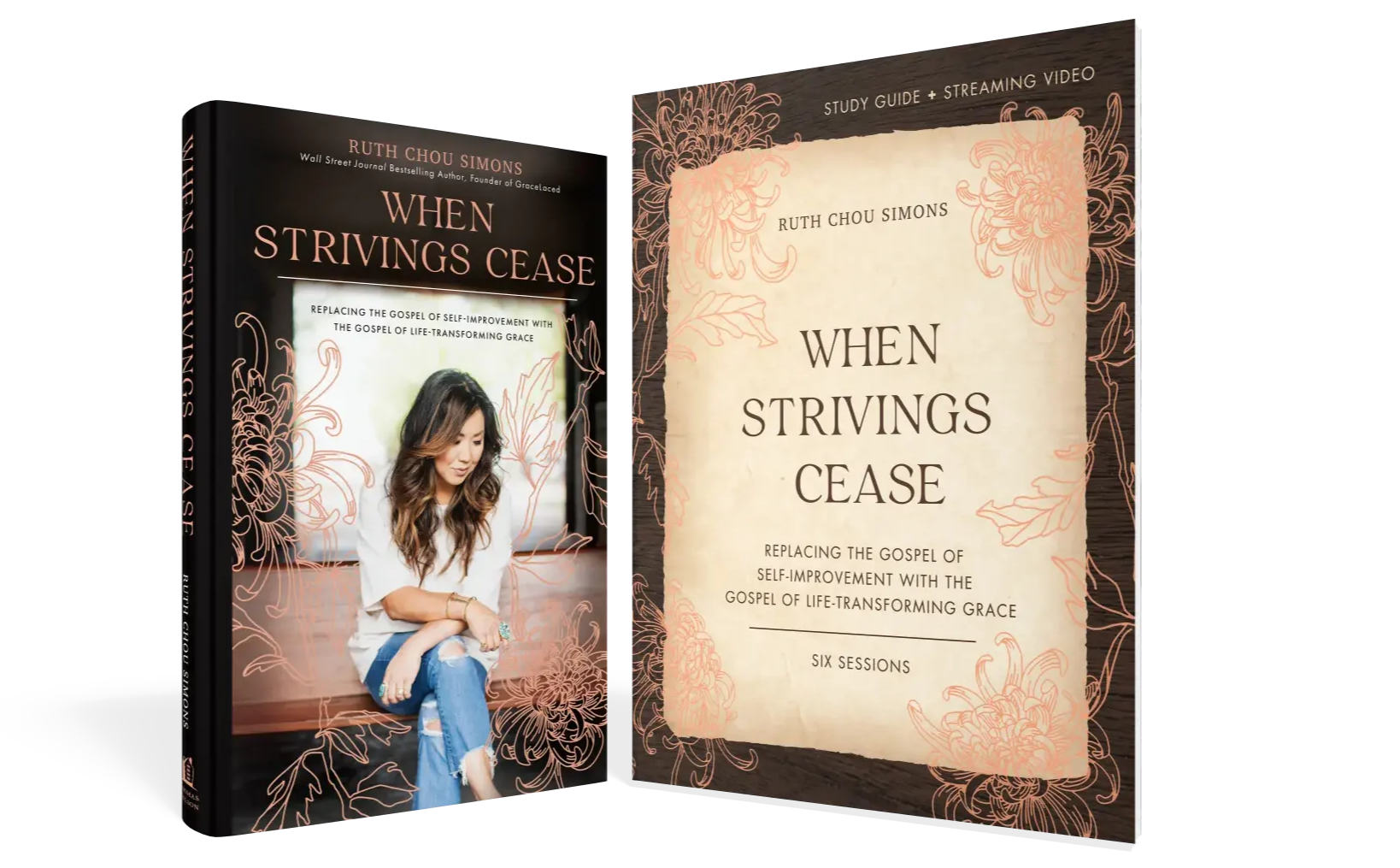 ---
This is not a call to get busy; it's a call to get discerning.
In this hustling, image-forward age of opportunity, women are more anxious than ever. Despite all the affirming memes and self-reflections that dominate social media feeds, approval and worth often seem assigned to what we do rather than who we are. And we end up constantly feeling behind, lacking, and like we're failing—at home, at work, with friends, with God.

Ruth Chou Simons knows something of feeling measured by achievement, performance, and the approval of others. As a Taiwanese immigrant growing up between two cultures, Ruth was always on a mission to prove her worth. Until she came to truly understand the one thing that changes everything: the extravagant, undeserved gift of grace from a merciful God.

---
Save 40% when you get the book and study guide together!

Use code: RUTHBUNDLE
---
---
Ruth Chou Simons is a Wall Street Journal bestselling and award-winning author of several books, including GraceLaced, Beholding and Becoming, and Foundations. She is an artist, entrepreneur, and speaker, using each of these platforms to spiritually sow the Word of God into people's hearts. Through her online shop at GraceLaced.com and her social media community, Simons shares her journey of God's grace intersecting daily life with word and art. Ruth and her husband, Troy, are grateful parents to six boys—their greatest adventure.