Offer valid January 13-26 during the ChurchSource Semi-Annual Sale.
SAVE 40% on New English Translation Bibles

With over 60,000 translators' notes–the most extensive set ever created–highlighting every major decision. The NET is a Bible translation that overcomes the tension of readable vs. accurate, and provides transparency into centuries of stewardship of the Scriptures for the next generation.
For a limited time, save 40% on the New English Translation (NET) Bibles. Offer ends January 31 or while supplies last!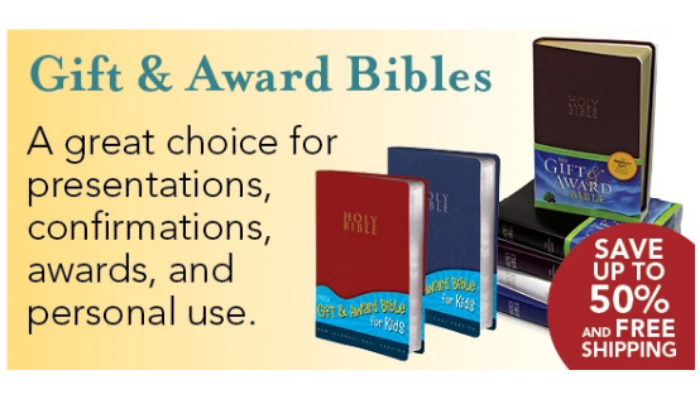 Save 50% on Gift & Award Bibles in January!

These unique Gift & Award Bibles offer the highest quality, greatest readability, and most affordable pricing. They are an exceptional value and an unforgettable keepsake. Use for:
Presentations, confirmation, high school and Sunday school graduations, awards for VBS, Awana, and other children's programs, outreach, evangelism, and more.
Available in NIV, NKJV, KJV, NRSV, and ICB.
Up to 50% off until January 31. Stock up now!