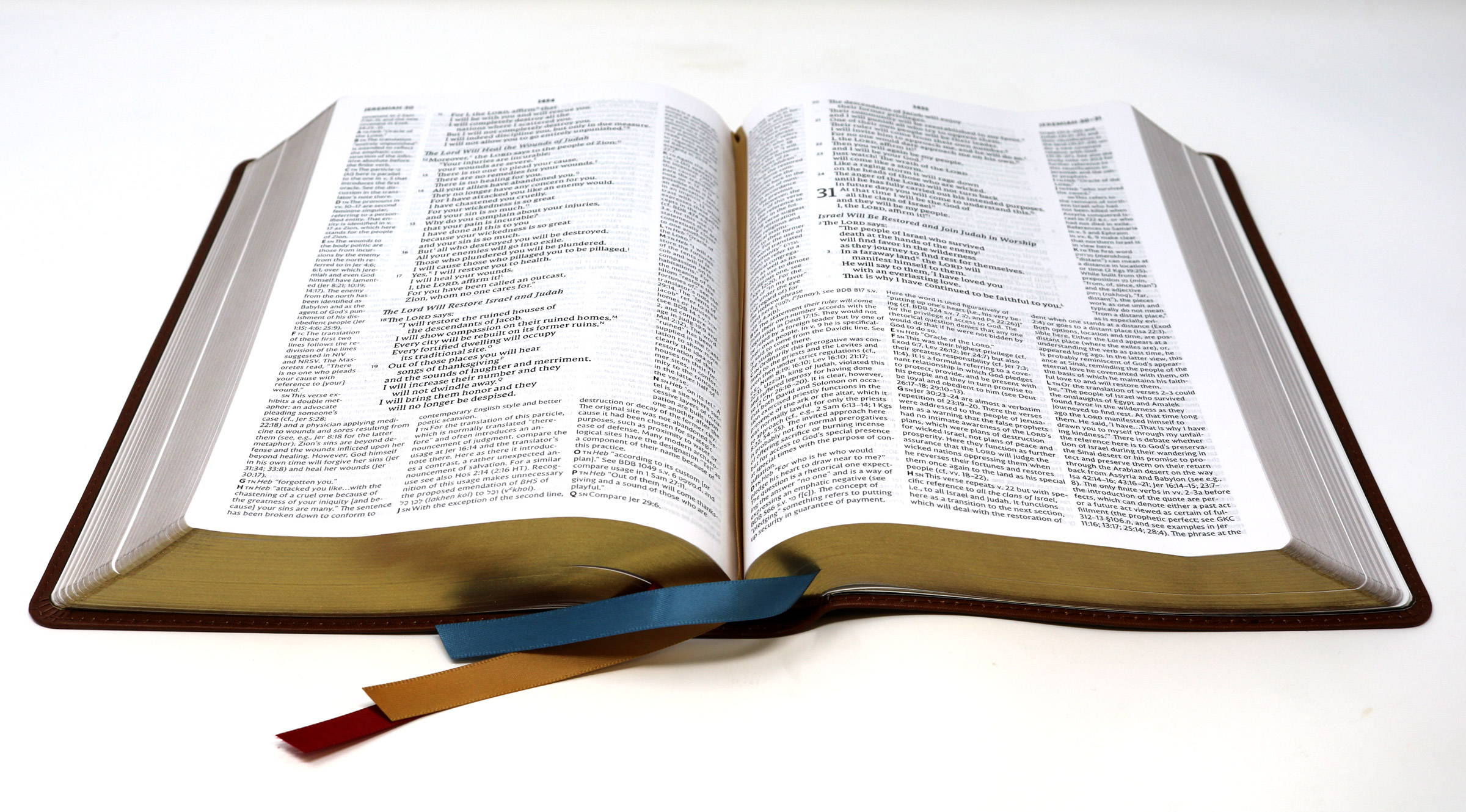 With over 60,000 translators' notes–the most extensive set ever created–highlighting every major decision.
"The translators' notes, study notes, and text-critical notes (over 60,000 notes altogether) alone are worth the price of the NET Bible. In our work on the fully revised NIV Study Bible of 2002, the TNIV, and the TNIV Study Bible, we consulted the NET Bible notes and were often helped by them. Kudos!"
Kenneth L. Barker
General Editor,
NIV Study Bible and TNIV Study Bible
"There are many wonderful things I could say about the NET Bible, but the most important is this: the NET Bible is a Bible you can trust. The translation is clear, accurate, and powerful. And the notes, those wonderful notes! They bring to the layman scholarly insights and discussions that have up till now been accessible only to those trained in the biblical languages. If you are serious about studying Scripture, get a copy of the NET Bible."
Chuck Swindoll
Chancellor
Dallas Theological Seminary
"The complaint I hear from many Christians is that some of the translations of the Bible are too wooden. They are grammatically correct, but don't seem to convey the passion of the writer. On the flip side, some paraphrases and translations convey the passion of the writer at the cost of an accurate translation. The NET Bible is the best of both worlds. The notes are helpful to the scholar and the lay person alike. This is the Bible for the next millennium."
Tony Evans
Senior Pastor, Oak Cliff Bible Fellowship
Dallas, TX
"It is a rare day of study that I don't consult my NET Bible. I love it not only for the enjoyment of the translation, but for the scholars' notes. They have proved invaluable to me in preparing countless lessons. I keep a copy on my desk and another goes with me everywhere I travel through my Bible software."
Beth Moore
Founder, Living Proof Ministries
"The NET Bible is the only true study Bible I have ever known. Other Bibles with notes just tell you what they believe the passage means, not what the passage could mean, leaving the decision in the hands of the reader. Other study Bibles stand in front of you while the NET Bible stands beside you. Everyone should have one."
C. Michael Patton
President, Credo Courses
Author, Now That I'm a Christian
"I highly recommend the NET Bible, especially to missionaries with no tools in the field. In my ministry in India, I came across hundreds of village pastors with a torn Bible in their hands--that was their only tool. They have no commentaries, no concordances, no grammar helps, no cross references. What a change the NET Bible can make in those bare hands. I hope and pray more NET Bibles will be available to those village pastors in India."
Andrew B. Spurgeon
Missionary
Help for Christian Nationals, Inc.