"There will never be a more important feat of salvation than God hanging on a cross"
---
The Last Supper On the Moon

The quest to conquer our inner space starts at the cross.
Have you ever noticed that all throughout your life, the moon has been staring at you? Its presence in the sky is constant yet impossible to fully grasp. The wonder of it caused David to write, "When I consider your heavens, the work of your fingers, the moon and the stars, which you have set in place, what is mankind that you are mindful of them?" (Psalm 8:3–4).

Centuries later, the pull of the moon led John F. Kennedy to make a declaration that the United States would send men to walk on its surface—a goal realized with the historic Apollo 11 mission. What's lesser known is that moments before leaving the lander, Buzz Aldrin partook of a special meal—the Last Supper on the moon. The lunar Last Supper was full of meaning, just as it had been when Jesus first took of the elements with his disciples.

In this five-session Bible study, bestselling author and pastor Levi Lusko journeys back in time and forward in hope, using the 1969 lunar mission as an analogy of God's mission of salvation. Along the way, he explores the wonder of God's love in sending Jesus from "outer space" to die for your sins—and how that incredible love has the power to transform your "inner space."

This study guide includes:
• Individual access to five streaming video sessions
• A guide to best practices for leading a group
• Video notes and a comprehensive structure for group discussion time
• Personal study for deeper reflection between sessions

Check out the Bible study trailer below!

---
Save 30% off on The Last Supper On the Moon!
No code necessary.
---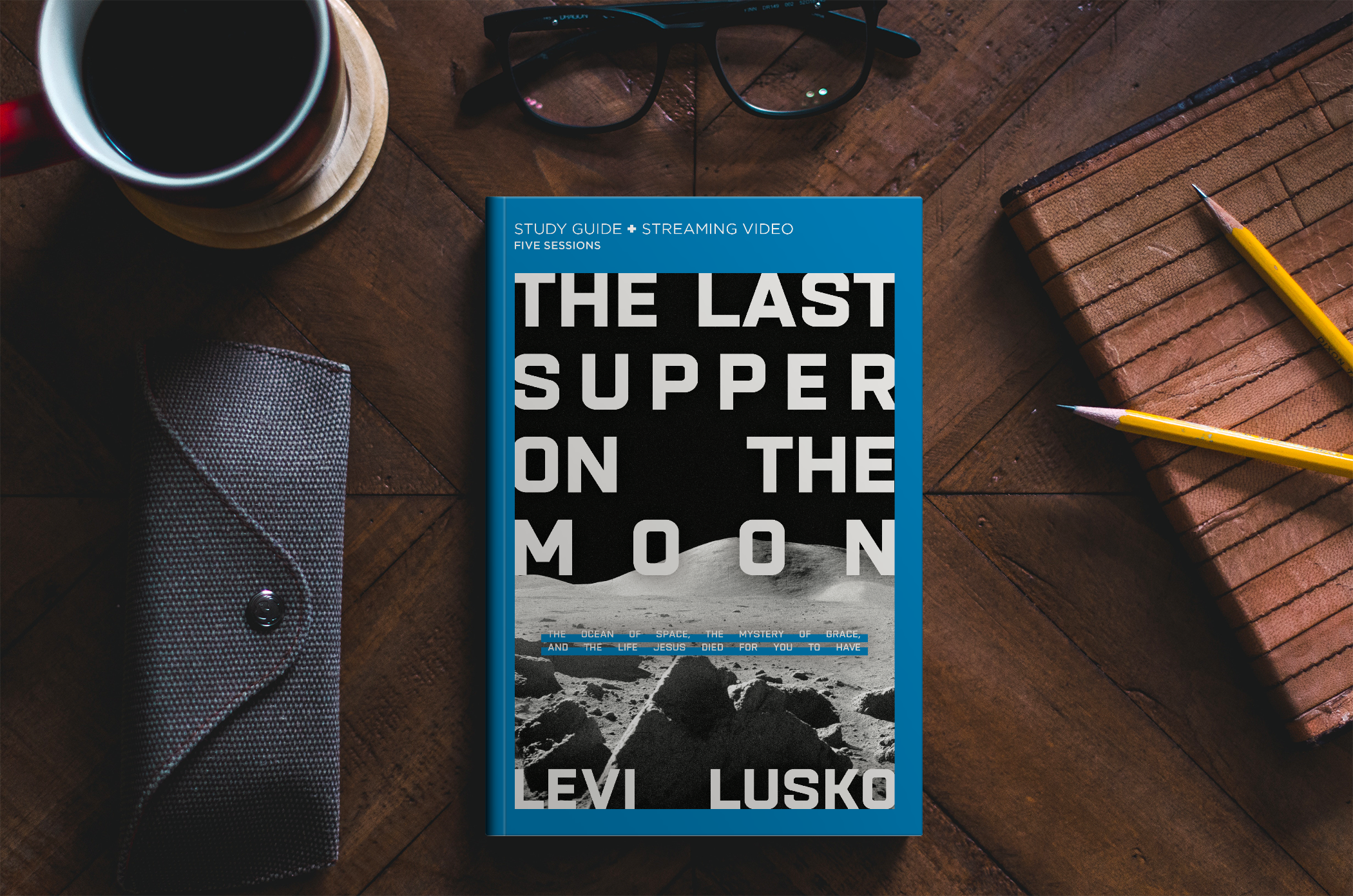 ---
LEVI LUSKO is the founder and lead pastor of Fresh Life Church located in Montana, Wyoming, Oregon, and Utah. He is the bestselling author of Through the Eyes of a Lion, Swipe Right, and I Declare War. Levi also travels the world speaking about Jesus. He and his wife, Jennie, have one son, Lennox, and four daughters: Alivia, Daisy, Clover, and Lenya, who is in heaven.