"When we say goodbye to normal, our joy and peace are no longer tethered to the predictability of our circumstances."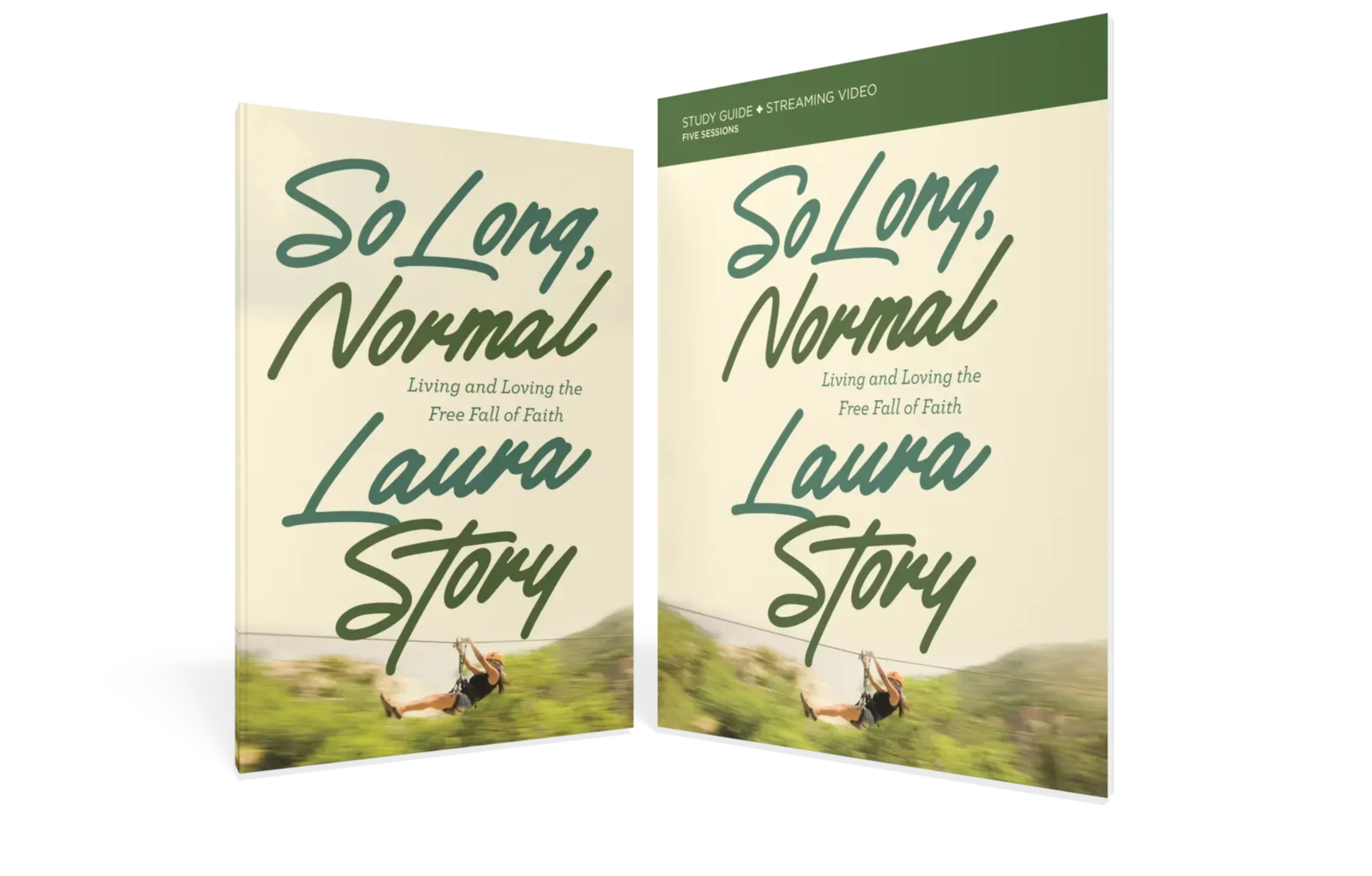 Nothing about life with God is normal.
Nothing about God and his story in Scripture is normal. The same God who created the universe calls us to something abnormal, a life experience beyond our fears and the things we cling on to for comfort. So why continue to tether ourselves to predictable circumstances knowing that we can live an abundant, adventurous life in Christ?

Bible teacher Laura Story guides us as we leave behind our attachments to the many "normal" things of daily life and move confidently toward the kind of freefall faith that God defines in Scripture.

In her confessional, conversational style, Laura weaves her own personal stories with examples from Scripture of characters whose lives were upended by unexpected (and undesired) change. Leaving, loving, or losing our "normal" is not the end of the world, rather the beginning of a new adventure with God who longs to show us the possibilities of more when we let go and trust Him.

The So Long, Normal Bible study guide includes streaming access to all five video sessions, video teaching notes, group discussion questions, personal reflection questions, and Scripture readings.

---
Experience the first session of the Bible study for FREE below!
---
Laura Story is a wife, mother, songwriter, worship leader, author, artist, and Bible teacher. Her songs—which have won Grammys, Billboard Music Awards, and Dove Awards—include "Blessings" and Chris Tomlin's "Indescribable." She is the bestselling author of two books and Bible studies, When God Doesn't Fix It and I Give Up. Laura has a master of theological studies and a doctorate in worship studies, and has served as a worship leader at Perimeter Church in Atlanta since 2005. Her greatest joy is being a wife to Martin and mother to Josie, Ben, Griffin, and Timothy.
---